FEATURED FACULTY

Jandel Allen-Davis, MD
Vice President, Government, External Relations and Research, Kaiser Permanente, Denver, CO

Troyen Brennan, MD, MPH
Executive Vice President and Chief Medical Officer, CVS Health, Former Chief Medical Officer, Aetna Inc., Woonsocket, RI

Bill Copeland, MBA
Vice Chairman and US Life Sciences & Health Care Industry Leader, Deloitte LLP, Philadelphia, PA

Gregory H. Dorn, MD
President, Hearst Health, Executive Vice President, Hearst Business Media, New York, NY

Julie Gerberding, MD, MPH
Executive Vice President, Strategic Communications, Global Public Policy, and Population Health, Merck, Former Director, US Centers for Disease Control and Prevention (CDC), North Wales, PA

Paul Grundy, MD, MPH, FACOEM, FACPM
Director of Global Healthcare Transformation, IBM, Founding President, Patient-Centered Primary Care Collaborative (PCPCC), Hopewell Junction, NY

Gregory G. Kile
President and Chief Executive Officer, Populytics, Former Chief Innovation Officer, Blue Cross of Northeastern Pennsylvania, Allentown, PA

Peter R. Orszag
Vice Chairman, Citigroup, Former Director, OMB (Obama), Former Senior Economist, Council of Economic Advisers (Clinton), New York, NY

Jaewon Ryu, MD, JD
Segment Vice President & President of Integrated Care Delivery, Humana Inc., Louisville, KY

Katherine A. Schneider, MD, MPhil
President and Chief Executive Officer, Delaware Valley Accountable Care Organization, Philadelphia, PA

Allyson Schwartz
Chief Executive Officer, Better Medicare Alliance, Former Member (D/PA), US House of Representatives, Washington, DC

Thomas A. Scully, Esq.
General Partner, Welsh, Carson, Anderson & Stowe, Senior Counsel, Alston & Bird LLP, Former Administrator, CMS, Former President and CEO, Federation of American Hospitals, Washington, DC
CALL FOR SUBMISSIONS: HEARST HEALTH PRIZE FOR EXCELLENCE
IN POPULATION HEALTH
We are excited to announce that we are now accepting submissions for the Hearst Health Prize for Excellence in Population Health. The winner will receive a $100,000 cash prize in recognition of outstanding achievement in managing or improving population health. Click here to apply or learn more about the Hearst Health Prize. The deadline to apply is October 23, 2015.



THE SIXTEENTH POPULATION HEALTH COLLOQUIUM

March 7 - 9, 2016

ONSITE
Loews Philadelphia Hotel
Philadelphia, PA


OR
WEBCAST
In your own office or home live via the Internet
with 24/7 access for six months



CONFERENCE ATTENDANCE OPTIONS
TRADITIONAL CONFERENCE ATTENDANCE

Register for Preconference and/or Conference, attend in person and enjoy networking opportunities.



LIVE AND ARCHIVED WEBCAST ATTENDANCE

Watch the conference in live streaming video over the Internet and at your convenience at any time 24/7 for the six months following the event.

The archived conference includes speaker videos and coordinated PowerPoint presentations.

Pros: Live digital feed and 24/7 Internet access for next six months; Accessible in office, at home or anywhere worldwide with Internet access; Avoid travel expense and hassle; No time away from the office

WEBCAST INTERFACE SAMPLE


Click here for a sample stream






SPEAKER PRESENTATION PROPOSALS
Speaker Presentation Proposals for the Population Health Colloquium may be submitted through our online form.
- Click Here -
ACADEMIC PARTNER

CHAIR


David B. Nash, MD, MBA, FACP
Dean, Jefferson College of Population Health, Thomas Jefferson University, Philadelphia, PA


COSPONSORED BY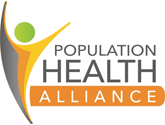 GRANTORS
DIAMOND

SILVER


ADDITIONAL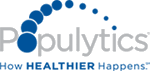 MEDIA PARTNERS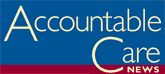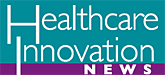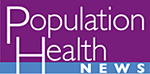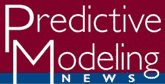 FOLLOW US ON:


Tweet using #PopHealth