THE NINTH POPULATION HEALTH AND DISEASE MANAGEMENT COLLOQUIUM
The Leading Forum on Innovations in Population Health, Chronic Care and Disease Management

Sponsored by Jefferson School of Population Health

March 1 - 4, 2009
Hyatt Regency Philadelphia at Penn's Landing
Philadelphia, PA

SAVE THE DATE
TENTH POPULATION HEALTH AND DISEASE MANAGEMENT COLLOQUIUM
A Hybrid Conference and Internet Event
The Leading Forum on Innovations in Population Health, Chronic Care and Disease Management
Sponsored by Jefferson School of Population Health
Cosponsored by DMAA: The Care Continuum Alliance
Media Partners: Harvard Health Policy Review, Health Affairs, Medical Home News and Population Health Journal
March 1 - 2, 2010
Philadelphia, PA

COLLOCATED WITH
SECOND NATIONAL MEDICAL HOME SUMMIT
A Hybrid Conference and Internet Event
The Leading Forum on the Development and Implementation of the Patient Centered Medical Home
Sponsored by Patient Centered Primary Care Collaborative
March 1 - 2, 2010
Philadelphia, PA
www.MedicalHomeSummit.com

NATIONAL RETAIL CLINIC SUMMIT
A Hybrid Conference and Internet Event
The Leading Forum on Retail and Employer-Based Clinics, including Pharmacy, Provider and Other Sponsored Models
Sponsored by the Convenient Care Association
March 1 - 2, 2010
Philadelphia, PA
www.RetailClinicSummit.com

2009 POPULATION HEALTH AND DISEASE MANAGEMENT COLLOQUIUM MULTIMEDIA
Watch video of the 2009 Population Health and Disease Management Colloquium on the go. The National Population Health and Disease Management Colloquium is Podcasting all general sessions on Video iPOD™ Nano, a DVD-ROM, or a Flash Drive. Concurrent breakout session audio and all related presentation materials are also included on each multimedia format.

Click here to order!
A NEW NAME - "POPULATION HEALTH" - TO REFLECT THE EVOLUTION OF DISEASE MANAGEMENT AND CHRONIC CARE AND A NEW DATE - MARCH 2009 - TO PERMIT DISCUSSION AND ANALYSIS OF THE NEW ADMINISTRATION
Our conference has always brought to you the most innovative and cutting edge speakers and topics in the field. Our new name more accurately reflects the current trends and the evolution of disease management. The Colloquium will continue to confront the issues and challenges facing disease management, and will incorporate new takes on important subjects such as chronic care management, wellness and prevention, health promotion, and issues regarding consumerism and access to care.
FEATURING PRECONFERENCE SESSIONS
On the afternoon of Sunday, March 1, 2009:
Special Certification Preconference and Chronic Care Professional (CCP) Online Training Program and Examination (Includes the CCP boot camp, 40-hour web-based program, manual, examination, certification, and continuing education credit for nurses, physicians and pharmacists)
On the morning of Monday, March 2, 2009:
Preconference I: Disease Management Purchasing Consortium (DMPC) Critical Outcomes Report Analysis (CORA) Certification Training and Examination


Preconference II: Constructing Appropriate Measures for DM Outcomes
KEYNOTE SESSIONS
Chronic Care in the 21st Century
Advancements in Population Health
Women & Population Health
Consumer Views of Care Management: Opportunities, Challenges
Personalized Medicine and its Impact on the Economy
Retail Medicine: Improving Access and Lowering Costs
Editors' Panel
Annual CMO Roundtable
Annual CEO Roundtable
AND TRACK SESSIONS
Highlighting Population Health Management Programs and Initiatives
Managing the Health of Employed Populations
The Confluence of Primary Care, Retail Medicine and The Medical Home
Engaging the Health Care Consumer about Prevention and Wellness
New Communication Paradigms in Population Health
A Population Health Approach to Managing Chronic Conditions
KEYNOTE SPEAKERS
Jon Abeles, EdD
Senior Vice President, Catholic Health Partners, Cincinnati, OH
George Bennett, PhD
Chairman, Health Dialog, Boston, MA
Jan Berger, MD, MJ
Former Senior Vice President, Clinical Quality and Support, CVS Caremark and Accordant, North Brook, IL
Elizabeth Browning
Founder and CEO, LLuminari, Former President, DuPont Consumer Health, Wilmington, DE
Donald R. Fischer, MD, MBA
Senior Vice President and Chief Medical Officer, Highmark Inc., Pittsburgh, PA
Neil Gordon, MD
Chief Medical and Science Officer, Nationwide Better Health SM, Columbus, OH
Tine Hansen-Turton, MGA
Executive Director, Convenient Care Association, Philadelphia, PA
Al Lewis
President, Disease Management Purchasing Consortium International, Inc., Founder and Past President, Disease Management Association of America, Wellesley, MA
Gerald J. McDougall
Partner and Global Health Services Leader, PricewaterhouseCoopers, Boston, MA

Peter Miller
Co-Founder, President and Chief Executive Officer, Take Care Health Systems SM, Conshohocken, PA
Tracey Moorhead
President and Chief Executive Officer, DMAA: The Care Continuum Alliance, Washington, DC
Richard G. Popiel, MD
Vice President and Chief Medical Officer, Horizon Blue Cross Blue Shield of New Jersey, Newark, NJ
Hal F. Rosenbluth
President, Walgreens Health and Wellness Division, Co-Founder and Chairman, TakeCare Health Systems, Conshohocken, PA
Roy Schoenberg, MD, MPH
President and Chief Executive Officer, American Well Systems, Boston, MA
Dexter W. Shurney, MD, MBA, MPH
Vice President and Chief Medical Officer, Healthways, Nashville, TN
Earl P. Steinberg, MD, MPP
President and Chief Executive Officer, Resolution Health, Inc., Columbia, MD
John Tooker, MD, MBA, FACP
Executive Vice President/Chief Executive Officer, American College of Physicians, Philadelphia, PA
Andrew Webber
President and Chief Executive Officer, National Business Coalition on Health, Washington, DC
Kathy L. Warye
Chief Executive Officer, Association for Professionals in Infection Control and Epidemiology, Inc., Washington, DC

David B. Nash, MD, MBA, FACP
Jefferson Medical College

"We are very pleased to be able to welcome everyone to Philadelphia for our annual conference. This conference has evolved, just as the field of Disease Management has, and we are eager to share with you what's around the next corner."
THE COLLOQUIUM HOSTS THE ANNUAL MEETING OF
THE DISEASE MANAGEMENT JOURNAL EDITORIAL BOARD

SPONSOR
MEDIA PARTNER
THIS CONFERENCE IS A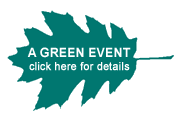 COLLOCATED WITH
NATIONAL MEDICAL
HOME SUMMIT
The Leading Forum on the Development and Implementation of the Patient Centered Medical Home
A Hybrid Conference, Internet Event and Training Tool
Sponsored by Harvard Health Policy Review and Health Affairs
March 2 - 3, 2009
Hyatt Regency Philadelphia at Penn's Landing
Philadelphia, PA
www.MedicalHomeSummit.com


GRANTORS
SILVER
BRONZE
ADDITIONAL
COSPONSORS