CO CHAIRS

Jeffrey Brenner, MD
Founder and Executive Director, Camden Coalition of Healthcare Providers, MacArthur Genius Award Winner, Camden, NJ

David B. Nash, MD, MBA, FACP
Dean, Jefferson School of Population Health, Thomas Jefferson University, Philadelphia, PA

Marci Nielsen, PhD, MPH
Chief Executive Officer, Patient-Centered Primary Care Collaborative, Washington, DC
KEYNOTE SPEAKERS

Jeff Arnold
Chairman and Chief Executive Officer, Sharecare, Former Chairman and Chief Executive Officer, HowStuffWorks.com, Former Founder and Chief Executive Officer, WebMD, Atlanta, GA

Roy A. Beveridge, MD
Senior Vice President and Chief Medical Officer, Humana, Inc., Louisville, KY

Jeffrey Brenner, MD
Founder and Executive Director, Camden Coalition of Healthcare Providers, MacArthur Genius Award Winner, Camden, NJ

Esther Dyson
Chairman, EDventure Holdings, Board member, 23andMe, Eventful.com, Luxoft, Meetup Inc., Pressreader.com, PA Consulting, Personal Inc., Voxiva, WPP Group, XCOR Aerospace and Yandex, New York, NY

Christopher Kay, JD
Senior Vice President and Chief Innovation Officer, Humana, Inc., Former Managing Director, Global Head Ventures and Incubation, Citi, Louisville, KY

Stephen K. Klasko, MD, MBA
President and Chief Executive Officer, Thomas Jefferson University and TJUH System, Philadelphia, PA

Robert J. Laskowski, MD, MBA
Emeritus Chief Executive Officer and President, Christiana Care Health System, Inc., Newark, DE

Roy M. Rosin, MBA
Chief Innovation Officer, University of Pennsylvania Health System, Former Vice President, Innovation, Intuit, Philadelphia, PA
FEATURED FACULTY

Dennis Culhane, PhD
Director of Research for the National Center on Homelessness Among Veterans, Professor of Social Welfare Policy, University of Pennsylvania, Philadelphia, PA

Robert J. Esterhay, MD
Associate Professor and Chair, Health Management and Systems Sciences, School of Public Health and Information Sciences, University of Louisville, Louisville, KY

Rushika Fernandopulle, MD, MPP
Founder and Chief Executive Officer, Iora Health, Cambridge, MA

Thomas Graf, MD
Chief Medical Officer for Population Health and Longitudinal Care Service Lines, Geisinger Health System, Danville, PA

Leslie Kelly Hall
Senior Vice President, Policy, Healthwise, Informed Medical Decisions Foundation, Boston, MA

Kenneth W. Kizer, MD, MPH
Distinguished Professor, School of Medicine and Betty Irene Moore School of Nursing, University of California Davis and Director, Institute for Population Health Improvement, UC Davis Health System, Davis, CA

Christopher T. Olivia, MD
President, Continuum Health Alliance, LLC, Marlton, NJ

Michael Renzi, DO, FACP
Chief Medical Officer, Continuum Health Alliance, LLC, Marlton, NJ

Richard L. Snyder, MD
Senior Vice President and Chief Medical Officer, Independence Blue Cross, Philadelphia, PA

Mark Wagar, MPH
President, Heritage Medical System, Former President and Chief Executive Officer, Empire BlueCross BlueShield, Northridge, CA

R. Corey Waller, MD, MS, FACEP, ASAM
Medical Director, Center for Integrative Medicine, Spectrum Health, Grand Rapids, MI
THE FIFTEENTH POPULATION HEALTH COLLOQUIUM

March 23 - 25, 2015

ONSITE
Loews Philadelphia Hotel
Philadelphia, PA


OR
WEBCAST
In your own office or home live via the Internet
with 24/7 access for six months



CONFERENCE ATTENDANCE OPTIONS
TRADITIONAL CONFERENCE ATTENDANCE

Register for Preconference and/or Conference, attend in person and enjoy networking opportunities.



LIVE AND ARCHIVED WEBCAST ATTENDANCE

Watch the conference in live streaming video over the Internet and at your convenience at any time 24/7 for the six months following the event.

The archived conference includes speaker videos and coordinated PowerPoint presentations.

Pros: Live digital feed and 24/7 Internet access for next six months; Accessible in office, at home or anywhere worldwide with Internet access; Avoid travel expense and hassle; No time away from the office

WEBCAST INTERFACE SAMPLE


Click here for a sample stream






SPEAKER PRESENTATION PROPOSALS
Speaker Presentation Proposals for the Population Health Colloquium may be submitted through our online form.
- Click Here -
SPONSORED BY

COSPONSORED BY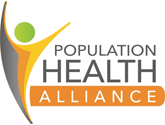 GRANTORS
DIAMOND

BRONZE

MINI SUMMIT SPONSOR

TUITION SCHOLARSHIPS
The Population Health Colloquium is now offering a limited number of partial and full Tuition Scholarships to qualifying representatives of local, state and federal government, consumer advocate organizations, safety net providers, academics, students and health services research organizations.
Click here for more information.



SUPPORTED BY



CO-LOCATED WITH
SEVENTH NATIONAL MEDICAL HOME SUMMIT
A Hybrid Conference, Internet Event and Training Tool
The Leading Forum on Developing and Implementing Patient- and Family-Centered Medical Homes
Sponsored by Patient Centered Primary Care Collaborative (PCPCC) and Jefferson School of Population Health
March 23 - 25, 2015
Loews Philadelphia Hotel
Philadelphia, PA
www.MedicalHomeSummit.com


WELCOME

David B. Nash, MD, MBA
Dean, Jefferson School of Population Health
Thomas Jefferson University, Philadelphia, PA

"Population Health is an important issue and has become a key component of health care reform. Our conference will provide new insights about issues related to chronic care management, wellness and prevention, health promotion, consumerism and access to care. We are excited to share with you the latest innovative thinking regarding this critical national priority."
MEDIA PARTNERS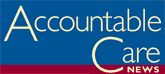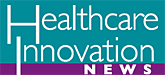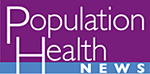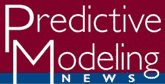 FOLLOW US ON


THE COLLOQUIUM IS