CO CHAIRS

Jeffrey Brenner, MD
Executive Director/Medical Director, Camden Coalition of Healthcare Providers, MacArthur Genius Award Winner, Camden, NJ

David B. Nash, MD, MBA
Dean, Jefferson School of Population Health, Thomas Jefferson University, Philadelphia, PA

Marci Nielsen, PhD
Executive Director, Patient-Centered Primary Care Collaborative, Washington, DC
KEYNOTE SPEAKERS

Bruce Broussard, MBA
President and Chief Executive Officer, Humana, Inc., Louisville, KY

Kenneth Coburn, MD, MPH
Chief Executive Officer and Medical Director, Health Quality Partners, Doylestown, PA

William Copeland, Jr
US Life Sciences and Health Care Leader, Deloitte LLP, Philadelphia, PA

Frederic S. Goldstein
Interim Executive Director, Care Continuum Alliance, Former President, US Preventive Medicine, Washington, DC

Thomas R. Graf, MD
Chief Medical Officer, Population Health and Longitudinal Care Service Lines, Geisinger Health System, Danville, PA

Stephen K. Klasko, MD, MBA
President, Thomas Jefferson University and President and Chief Executive Officer, TJUH System, Philadelphia, PA

Steve Nelson, MBA, MHCM
Chief Executive Officer, UnitedHealthcare Community & State, Cypress, CA

Christopher T. Olivia, MD, MBA
President, Continuum Health Alliance, LLC, Marlton, NJ

Terry O'Rourke, MD
Executive Vice President, Clinical Transformation, CHE-Trinity, Inc., Unified Clinical Organization (UCO), Livonia, MI

David B. Pryor, MD
Executive Vice President, Ascension, President and Chief Executive Officer, Clinical Holdings, Clayton, MO

Martin J. Sepulveda, MD, MPH, FACP
IBM Fellow & Vice President, Health Systems and Policy Research, IBM Corporation, Southbury, CT

Nirav R. Shah, MD, MPH
Commissioner of Health, State of New York, Albany, NY

Miles Snowden, MD, MPH
Chief Medical Officer, Optum, Atlanta, GA

Matthew Swindells, MBA
Senior Vice President Population Health and Global Strategy, Cerner Limited, Former First Chief Information Officer, National Health Service, Former Chief Executive, Royal Surrey County Hospital, London, UK
THE FOURTEENTH POPULATION HEALTH COLLOQUIUM

March 17 - 19, 2014

ONSITE
Loews Philadelphia Hotel
Philadelphia, PA


OR
WEBCAST
In your own office or home live via the Internet
with 24/7 access for six months



FEATURING AUTHORS & EXPERTS -
THE SUNDAY NIGHT BOOK CLUB BANQUET
Sunday, March 16, 2014


BOOK:
Achieving STEEEP Health Care
AUTHOR:
David J. Ballard, MD, PhD
Senior Vice President and Chief Quality Officer, Baylor Health Care System, Dallas, TX




BOOK:
Mother of Invention: How the Government Created "Free-Market" Health Care
AUTHOR:
Robert I. Field, PhD, JD, MPH
Professor of Law and Professor of Health Management and Policy, Drexel University, Lecturer in Health Care Management at the Wharton School, University of Pennsylvania, Philadelphia, PA




BOOK:
Establishing, Managing, and Protecting Your Online Reputation: A Social Media Guide for Physicians and Medical Practices
AUTHOR:
Susan Gay
Co-author, Establishing, Managing, and Protecting Your Online Reputation: A Social Media Guide for Physicians and Medical Practices




To be held at Jefferson School of Population Health





BOOK:
Cracking Healthcare Costs
AUTHOR:
Al Lewis
President, Disease Management Purchasing Consortium International, Inc., Founder and Past President, Disease Management Association of America, Wellesley, MA




BOOK:
A Framework for Applying Analytics in Healthcare: What Can Be Learned from the Best Practices in Retail, Banking, Politics, and Sports
AUTHOR:
Dwight McNeill, PhD, MPH
President, WayPoint Health Analytics, Visiting Professor, Suffolk University, Lead Faculty, International Institute for Analytics, Boston, MA




BOOK:
Manual of Healthcare Leadership - Essential Strategies for Physician and Administrative Leaders
AUTHOR:
Anthony D. Slonim, MD, DrPH
Executive Vice President and Chief Medical Officer, Barnabas Health, President, Barnabas Health Medical Group, West Orange, NJ






Sponsored by

FEATURING PRECONFERENCE I: POPULATION HEALTH TRAINING

Attendees who Successfully Complete Program Requirements will Receive a Certificate of Completion

OTHER PRECONFERENCES / EXAMINATIONS

Preconference II: Outcomes/ROI Measurement For Dummies and Smarties: Learn the Secrets to Writing and Reading Outcomes Reports
Preconference II Examination: Critical Outcomes Report Analysis Certification Test
Preconference III: Why Population Health Improvement Programs Have Failed...and How Yours Can Avoid a Similar Fate

PLENARY SESSIONS

Managing Populations: The Role of a Large Health System
NYS and the Patient-Centered Medical Home
Building New Plan and Provider Partnerships for Better Health
Managing Patient Populations at the Practice Level - The Geisinger Model
Beyond the Medical Neighborhood - Collaboration for Healthier Communities
What We Forgot To Teach in Medical School ...and Why It Matters
Implementing Population Health: A Case Study from the Private Sector
Programming Population Health -- The Next Generation Solutions Enabling the Nation's Largest ACO
Innovative Solutions and Critical Success Factors on Your Journey to Population Health Management
Bringing Comprehensive Genetic Testing into Routine Medical Practice
Managing Care for the Super-Utilizer: Proven Strategies
Integrating A Comprehensive Medical History into Everyday Practice
Health Leaders Panel -- What Does the Future Hold?




MINI SUMMITS

Mini Summit I: Shared Accountability: How Informatics and Data for Clinical Decision Workflow Engages Consumers on the Quality/Cost Equation
Mini Summit II: Genome Management for Life: Reality or Vision
Mini Summit III: Ambulatory Strategies: The Core of Population Health Management

BREAKOUT SESSIONS

Concurrent Session 1: The Power of a Connected System - Technology-Supported Patient Engagement

Risk Reduction in Population Health Management Programs: How Technology Impacts the Process and Improved the Outcomes
The Importance of Population Health Management and Care/Care Management Applications
Putting the Pieces Together: The Strategy Behind Population Health Improvement

Concurrent Session II: The Power of a Connected System: Innovative Programs

Implementing Community Level Interventions
The Philadelphia Health Initiative: A Community Collaborative to Reduce Obesity
Walgreens: a Community-based Population Health Partner

Concurrent Session III: The Power of a Connected System: Organizational Models

Reengineering Primary Care-Join the Team
Getting to Population Health: Changing Your Business Model
The Triple Role in Triple Aim for Hospitals/Health Systems: Population Health Management as Employer, ACO and Provider

AND A POST CONFERENCE: TECHNICAL ASSISTANCE FOR DEVELOPING SUPER-UTILIZER PROGRAMS

Featuring Basic and Advanced Tracks
FEATURED FACULTY

Lesli Adams, MPA
Director, Oracle Healthcare Business Intelligence, Perficient, Inc., Houston, TX

Lisa Bielamowicz, MD
Executive Director and Chief Medical Officer, The Advisory Board, Washington, DC

Tom Boosinger
Chief Executive Officer, Synaptic Advisory Partners, Stuart, FL



Tamara Calise, DrPH, MEd
Senior Consultant, JSI, Boston, MA

Kevin Carr, MD
Managing Director, Provider Health Management Lead, Accenture, New York, NY

Scott Dahl, MBA
Director of Business Development, East Region, Healthy Community Institute, Berkeley, CA

Vincent J. Felitti, MD
Director and Founder, California Institutes of Preventive Medicine, La Jolla, CA

Bill Fera, MD
Principal, Advisory, Ernst & Young, Former Vice President, Medical Technologies, University Pittsburgh Medical Center (UPMC), Pittsburgh, PA

Robert I. Field, PhD, JD, MPH
Professor of Law and Professor of Health Management and Policy, Earle Mack School of Law and School of Public Health, Drexel University, Philadelphia, PA

Drew A. Harris, DPM, MPH
Program Director, Health Policy, Jefferson School of Population Health, Philadelphia, PA

Neal Gold, MD, MBA, FACP
Director, Sg2, Skokie, IL

Neil I. Goldfarb
Executive Director, Greater Philadelphia Business Coalition on Health, Philadelphia, PA

Christine Juday
Director, Payer & Pharmacy Alliances: Chronic Disease Prevention, Wellness & Innovations, Sanofi, Bridgewater, NJ

Sudhakar N. Kosaraju
Managing Director, Global Health Management Lead, Accenture, New York, NY

Harry L. Leider, MD, MBA
Chief Medical Officer, Walgreens, Deerfield, IL

Ron Loeppke, MD, MPH, FACOEM, FACPM
Vice-Chairman, US Preventive Medicine, Jacksonville, FL

Stephanie S. McCutcheon
Principal, McCutcheon & Co., Pasadena, MD

Joan Moss, RN, MSN
Chief Nursing Officer, Sg2, Skokie, IL

Rita E. Numerof, PhD
President, Numerof & Associates, Inc., St. Louis, IL

Stan Skrzypczak, MS, MBA
Vice President, Business Development, InVitae Corporation, San Francisco, CA

Michael Renzi, DO, FACP
Chief Medical Officer, Continuum Health Alliance, LLC, Marlton, NJ

Randy Scott, PhD
Co-founder, InVitae, San Francisco, CA

Alexis Skoufalos, EdD
Associate Dean, Professional Development, Jefferson School of Population Health, Philadelphia, PA

Bharat Sutariya, MD
Vice President and Chief Medical Officer, Population Health, Cerner Corporation, Overland Park, KS

Patrick F. Terry
Chief Executive Officer, Grey Group Ventures, Inc., Chevy Chase, MD

Karen Thomas
Senior Vice President and Chief Information Officer, Main Line Health, Bryn Mawr, PA

Steven Tucker, MD, FACP, FAMS
Internal Medicine & Medical Oncology, Novena Specialist Center, Singapore

Sanjay Udoshi, MD
Physician Architect, Clinical Analytics, Product Strategy, Oracle, Ft. Lauderdale, FL

Diane Weiner
Business Development Partner, Healarium, Birmingham, AL
WELCOME

David B. Nash, MD, MBA
Dean, Jefferson School of Population Health
Thomas Jefferson University, Philadelphia, PA

"Population Health is an important issue and has become a key component of health care reform. Our conference will provide new insights about issues related to chronic care management, wellness and prevention, health promotion, consumerism and access to care. We are excited to share with you the latest innovative thinking regarding this critical national priority."
COLLOQUIUM BROCHURE
NOW AVAILABLE
Click here to download the brochure.
EARLY BIRD REGISTRATION
- SAVE UP TO $800 -
Register by Friday January 10, 2014 for up to $800 Early Bird discount.
Click here to register.
SPONSORED BY

COSPONSOR

TUITION SCHOLARSHIPS
The Population Health Colloquium is now offering a limited number of partial and full Tuition Scholarships to qualifying representatives of local, state and federal government, consumer advocate organizations, safety net providers, academics, students and health services research organizations.
Click here for more information.



SUPPORTED BY



CO-LOCATED WITH
SIXTH NATIONAL MEDICAL HOME SUMMIT
A Hybrid Conference, Internet Event and Training Tool
The Leading Forum on Developing and Implementing Patient- and Family-Centered Medical Homes
March 17 - 19, 2014
Loews Philadelphia Hotel
Philadelphia, PA
www.MedicalHomeSummit.com


FEATURING AUTHORS & EXPERTS - THE SUNDAY NIGHT ANNUAL BOOK CLUB BANQUET
Sunday, March 16, 2014


THE COLLOQUIUM HOSTS THE ANNUAL MEETING OF THE POPULATION HEALTH MANAGEMENT JOURNAL EDITORIAL BOARD
The Population Health Colloquium hosts the annual meeting of the Population Health Management Journal Editorial Board.


FEATURING SPECIAL POST CONFERENCE SESSION ON SUPER-UTILIZERS AND HOT SPOTTING FOR HEALTHCARE LEADERS


Jeffrey Brenner, MD
Executive Director/Medical Director, Camden Coalition of Healthcare Providers, MacArthur Genius Award Winner, Camden, NJ (Chair)


GRANTORS
DIAMOND

GOLD


BRONZE




ADDITIONAL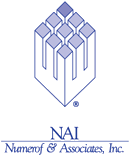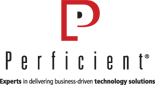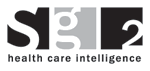 POPULATION HEALTH TRAINING PROGRAM
The Population Health Colloquium is offering a Population Health Training Program, developed by the Jefferson School of Population Health, in the form of an optional course within the conference for attendees wishing to take a deeper dive into the Colloquium's subject matter.
Click here for more information.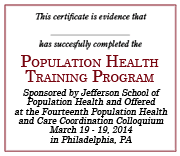 MEDIA PARTNERS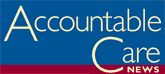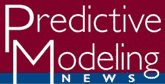 ONLINE ATTENDEE LOG IN
Online attendee may log directly into the archived stream by clicking here:


POPULATION HEALTH TRAINING PROGRAM LOG IN
Candidates for the Population Health Training Program may log in by clicking here:

FOLLOW US ON


THE COLLOQUIUM IS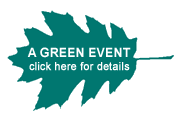 CONFERENCE ATTENDANCE OPTIONS
TRADITIONAL CONFERENCE ATTENDANCE
Register for Preconference and/or Conference, attend in person and enjoy networking opportunities.

LIVE AND ARCHIVED INTERNET ATTENDANCE
Watch the conference in live streaming video over the Internet and at your convenience at any time 24/7 for the six months following the event.

The archived conference includes speaker videos and coordinated PowerPoint presentations.

Pros: Live digital feed and 24/7 Internet access for next six months; Accessible in office, at home or anywhere worldwide with Internet access; Avoid travel expense and hassle; No time away from the office

INTERNET INTERFACE SAMPLE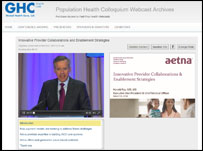 Click here for a sample stream