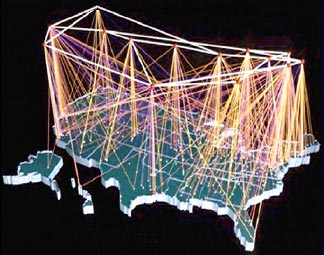 THE SYMPOSIUM ON ADVANCES IN CHRONIC DISEASE CARE
A Blueprint for Consumer-Driven Healthcare in the New Digital Economy

Jointly Sponsored, Co-Provided & Co-Sponsored by Medical Education Collaborative

May 9-11, 2001
DESERT SPRINGS RESORT & SPA
PALM SPRINGS, CALIFORNIA
(800) 684-4549
www.ChronicCare.net


"Managed care gains from cutting utilization have been exhausted. What we're left with is how to keep people with chronic disease from getting sick. Will purchasers and the nation's health care system be prepared for the challenge?"

Sponsored By:
Alliance of Community Health Plans
Association of Telehealth Service Providers
California Association for Health Services at Home
Disease Management Association of America
IBM
Integrated Healthcare Association
National Chronic Care Consortium
NCQA
MGMA
TIPAAA
Medical Device Manufacturers Association

Supporting Organizations:
Business & Health
Managed Healthcare Executive
Managed Care Magazine
Modern Healthcare Magazine
Group Practice Journal
Health Management Technology

Educational Grantors:
Davis Wright Tremaine