CO CHAIRS

Jeffrey Brenner, MD
Founder and Executive Director, Camden Coalition of Healthcare Providers, MacArthur Genius Award Winner, Camden, NJ

David B. Nash, MD, MBA, FACP
Dean, Jefferson School of Population Health, Thomas Jefferson University, Philadelphia, PA

Marci Nielsen, PhD, MPH
Chief Executive Officer, Patient-Centered Primary Care Collaborative, Washington, DC
KEYNOTE SPEAKERS

Jeff Arnold
Chairman and Chief Executive Officer, Sharecare, Former Chairman and Chief Executive Officer, HowStuffWorks.com, Former Founder and Chief Executive Officer, WebMD, Atlanta, GA

Esther Dyson
Chairman, EDventure Holdings, Board member, 23andMe, Eventful.com, Luxoft, Meetup Inc., Pressreader.com, PA Consulting, Personal Inc., Voxiva, WPP Group, XCOR Aerospace and Yandex, New York, NY

Raymond J. Fabius, MD, FAAP, FACPE
Co-Founder and President, HealthNEXT, Principal, Ab3Health LLC, Newtown Square, PA

Christopher Kay, JD
Senior Vice President and Chief Innovation Officer, Humana, Inc., Former Managing Director, Global Head Ventures and Incubation, Citi, Louisville, KY

Stephen K. Klasko, MD, MBA
President and Chief Executive Officer, Thomas Jefferson University and TJUH System, Philadelphia, PA

Robert J. Laskowski, MD, MBA
Emeritus Chief Executive Officer and President, Christiana Care Health System, Inc., Newark, DE

Don McDaniel, MBA
President and Chief Executive Officer, Sage Growth Partners, LLC, Baltimore, MD

Roy M. Rosin, MBA
Chief Innovation Officer, University of Pennsylvania Health System, Former Vice President, Innovation, Intuit, Philadelphia, PA
FEATURING

The Population Health Training Program




A SPECIAL SUNDAY EVENING




PRECONFERENCES

Preconference I: Understanding sand Preparing for Community Needs Assessments
Preconference II: Outcomes/ROI Measurement For Dummies and...Smarties
Preconference III: Outcomes/ROI Measurement For Dummies and...Smarties: Medical Home Edition




MINI SUMMITS

Mini Summit I: Population Health Management 2.0: Rewarding Value Over Volume
Mini Summit II: Supporting Population Health through Interoperable Health IT
Mini Summit III: Industrializing Healthcare: The Business of Health Status Improvement




THE COLLOQUIUM IS




PLENARY SESSIONS

Healthcare's Data-Driven Dialogue
How I Messed Up Healthcare in America (Put Your Name Here)
Humana at Home
The Synergy Between Population Health and Medical Home
The Way to Wellville: Don't Rent Your Health; Invest in it!
How Transparency, Efficiency, and Markets will Transform the Industry
Care Guidance: Vital Information to Heathcare's New Model
Three Studies on Front-Line Workers, Readmissions Reduction, and Employee Wellness
Pop Health: The Devil is in the Details
Advanced Strategies in Implementing Population Health
Rapid Validation Techniques for High Impact Innovation
The Brain Chemistry of High Utilization
Ending Homelessness: Research, Policy and Practice
Health Leaders Panel: What Does the Future Hold?




CONCURRENT SESSIONS

Concurrent Session I: Technology
Concurrent Session II: Consumer Engagement
Concurrent Session III: Innovative Population Health Programs
Concurrent Session IV: Community Engagement




AND A POST CONFERENCE SESSION

Clinical Champion Leadership Workshop: A Critical Leadership Tool for Building Teams



FEATURED FACULTY

Lesli Adams, MPA
Director of Clinical Informatics, Oracle Health Sciences Global Business Unit, Houston, TX

Omar Badawi, Pharm.D., MPH, BCPS, FCCM
Senior Clinical Scientist, Philips Hospital to Home, Baltimore, MD

Bill Barberg
, President, Insightformation, Inc., Golden Valley, MN

Roy A. Beveridge, MD
Chief Medical Officer, Humana, Inc., Louisville, KY

Rickie Brawer, PhD, MPH, MCHES
Associate Director- Center for Urban Health, Thomas Jefferson University Hospitals; Assistant Professor- Department of Family and Community Medicine Jefferson University, Sidney Kimmel Medical College, Philadelphia, PA

Jason Burke, PhD
Senior Advisor, University of North Carolina Innovation Center, Chapel Hill, NC

Jeff Chester
Chief Revenue Officer and Senior Vice President, Availity, Jacksonville, FL

Robert L. Choi
Founding Partner and Chief Strategy Officer, Collain Healthcare - an LG CNS Company, Collaborative and Innovative Solutions for Healthcare, Georgetown, TX

Christopher Coloian
President and Chief Executive Officer, Predilytics Inc., Burlington, MA

Michael Cousins, PhD
President and Chief Analytics Officer, Forecast Health, Durham, NC

Dennis Culhane, PhD
Director of Research for the National Center on Homelessness Among Veterans, Professor of Social Welfare Policy, University of Pennsylvania, Philadelphia, PA

Scott Dahl, MBA
Director of Business Development, East Region, Healthy Communities Institute, Berkley, CA

Michael Dermer
Chief Incentive Officer, Welltok, Denver, CO

Robert J. Esterhay, MD
Associate Professor and Chair, Health Management and Systems Sciences, School of Public Health and Information Sciences, University of Louisville, Louisville, KY

Rushika Fernandopulle, MD, MPP
Founder and Chief Executive Officer, Iora Health, Cambridge, MA

Fred Goldstein, MS
Interim Executive Director, Population Health Alliance, Founder, Accountable Health, LLC, Jacksonville, FL

Thomas Graf, MD
Chief Medical Officer for Population Health and Longitudinal Care Service Lines, Geisinger Health System, Danville, PA

Leslie Kelly Hall
Senior Vice President, Policy, Healthwise, Informed Medical Decisions Foundation, Boston, MA

Karen Handmaker, MPP
Vice President, Population Health Strategies, Phytel, Dallas, TX

Richard Hodach, MD, MPH, PhD
Chief Medical Officer, Phytel, Dallas, TX

Kenneth W. Kizer, MD, MPH
Distinguished Professor, School of Medicine and Betty Irene Moore School of Nursing, University of California Davis and Director, Institute for Population Health Improvement, UC Davis Health System, Davis, CA

Stephanie Kovalick
Senior Vice President, Practice Leader, Value-Based Care, Sage Growth Partners, Baltimore, MD

David Levin, MD
Co-founder, Partner, Amati Health, Suffolk, VA

Al Lewis
President, Disease Management Purchasing Consortium International, Inc., Founder and Past President, Disease Management Association of America, Wellesley, MA

Niñon Lewis, MS
Executive Director, Triple Aim Initiatives, Institute for Healthcare Improvement, Cambridge, MA

Ruth Lipman, PhD
Chief Science and Practice Officer, American Association of Diabetes Educators, Chicago, IL

Marti Macchi, MEd, MPH
Senior Consultant for Diabetes, National Association of Chronic Disease Directors, Atlanta, GA

Nadim Matta, MBA
President, Rapid Results Institute, Stamford, CT

Terie McClintock, MBA
Oracle Healthcare Channel Development Executive, Perficient, Inc., Houston, TX

Charles McDonough MBA, CPHQ
WellSpan Health - VNA, Director, Business Operations & Development, York, PA

Andrew Morris-Singer, MD
President and Founder, Primary Care Progress, Cambridge, MA

Christopher T. Olivia, MD
President, Continuum Health Alliance, LLC, Marlton, NJ

Rachel S. Permuth, PhD, MSPH
Director of Research, North America, Sodexo, Former Director, NHLBI Center for Employee Wellness and Health Promotion, National Institutes of Health, Washington, DC

Michael Renzi, DO, FACP
Chief Medical Officer, Continuum Health Alliance, LLC, Marlton, NJ

Ronni Schorr
Vice President of Product Strategy and Brand at Circles North America, Sodexo, Princeton Junction, NJ

Christobel E. Selecky
Principal, Population Healthcare Strategies, Laguna Beach, CA

Brian Silverstein
President, HC Wisdom, Glencoe, IL

Warren H. Skea, PhD
Principal, Pwc, Dallas, TX

Alexis Skoufalos, EdD
Associate Dean, Strategic Development, Jefferson School of Population Health, Philadelphia, PA

Somava Stout, MD, MS
Executive External Lead, Health Improvement, Institute for Healthcare Improvement, Cambridge, MA

William F. Streck, MD
Chief Medical and Health Systems Innovations Officer, Healthcare Association of New York State, Rensselaer, NY

Jennifer Turgiss, DrPH, MS
Vice President, Health Solutions, Virgin Pulse, Director, Virgin Pulse Institute, Farmington, MA

Sanjay Udoshi, MD
Chief Medical Informatics, Oracle Health Sciences Global Business Unit, Officer, Health Sciences Global Business Unit, Oracle, Ft. Lauderdale, FL

Mark Wagar, MPH
President, Heritage Medical System, Former President and Chief Executive Officer, Empire BlueCross BlueShield, Northridge, CA

Jason Wainstein
Principal, Life Sciences & Health Care, Deloitte Consulting, Philadelphia, PA

R. Corey Waller, MD, MS, FACEP, ASAM
Medical Director, Center for Integrative Medicine, Spectrum Health, Grand Rapids, MI

William Winkenwerder, Jr, JD, MD, MBA
Former Chief Executive Officer, Highmark Health, Former Assistant Secretary of Defense for Health Affairs, United States Department of Defense, Pittsburg, PA
THE FIFTEENTH POPULATION HEALTH COLLOQUIUM

March 23 - 25, 2015

ONSITE
Loews Philadelphia Hotel
Philadelphia, PA


OR
WEBCAST
In your own office or home live via the Internet
with 24/7 access for six months



SPECIAL BENEFITS FOR POPULATION HEALTH
TRAINING PROGRAM PARTICIPANTS
Participants who successfully complete the Population Health Training Program offered in conjunction with the Fifteenth Population Health Colloquium are eligible to receive a 15% tuition discount for courses taken as part of the Master of Science degree programs offered through Thomas Jefferson University's School of Population Health. To be eligible for this discount, Population Health Colloquium attendees must meet all admissions requirements for the program and must enroll by July 1, 2016. (This offer is only available for matriculated students). This offer is for new students only. For more information about Jefferson's master's programs in public health, health policy, healthcare quality and safety, and applied health economics/outcomes research, as well as the PhD in Population Health Sciences, visit www.Jefferson.edu/population_health.
CONFERENCE ATTENDANCE OPTIONS
TRADITIONAL CONFERENCE ATTENDANCE

Register for Preconference and/or Conference, attend in person and enjoy networking opportunities.



LIVE AND ARCHIVED WEBCAST ATTENDANCE

Watch the conference in live streaming video over the Internet and at your convenience at any time 24/7 for the six months following the event.

The archived conference includes speaker videos and coordinated PowerPoint presentations.

Pros: Live digital feed and 24/7 Internet access for next six months; Accessible in office, at home or anywhere worldwide with Internet access; Avoid travel expense and hassle; No time away from the office

WEBCAST INTERFACE SAMPLE


Click here for a sample stream






SPONSORED BY

COSPONSORED BY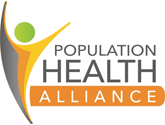 CONTINUING EDUCATION CREDITS
Accounting Professionals: Approved for up to 24.5 NASBA CPE credits.

Click here for more information.


GRANTORS
DIAMOND

GOLD

SILVER



BRONZE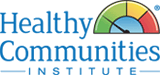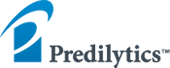 OTHER GRANTORS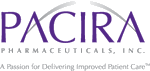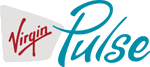 MINI SUMMIT SPONSORS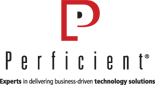 WELCOME

David B. Nash, MD, MBA
Dean, Jefferson School of Population Health
Thomas Jefferson University, Philadelphia, PA

"Population Health is an important issue and has become a key component of health care reform. Our conference will provide new insights about issues related to chronic care management, wellness and prevention, health promotion, consumerism and access to care. We are excited to share with you the latest innovative thinking regarding this critical national priority."
CO-LOCATED WITH
SEVENTH NATIONAL MEDICAL HOME SUMMIT
A Hybrid Conference, Internet Event and Training Tool
The Leading Forum on Developing and Implementing Patient- and Family-Centered Medical Homes
Sponsored by Patient Centered Primary Care Collaborative (PCPCC) and Jefferson School of Population Health
March 23 - 25, 2015
Loews Philadelphia Hotel
Philadelphia, PA
www.MedicalHomeSummit.com


FOLLOW US ON:


Tweet using #PopHealth
TUITION SCHOLARSHIPS
The Population Health Colloquium is now offering a limited number of partial and full Tuition Scholarships to qualifying representatives of local, state and federal government, consumer advocate organizations, safety net providers, academics, students and health services research organizations.
Click here for more information.
SUPPORTED BY
MEDIA PARTNERS