Overview
The disease management enterprise is emerging as one of the major initiatives to make America's healthcare system more efficient and cost effective and to enhance healthcare quality and reduce medical errors. Disease management is proliferating in both the private and public sectors. Under the new Medicare law, disease management initiatives will be implemented.
Disease management efforts are nested throughout the health system at the employer and plan level, within healthcare providers and in freestanding disease management enterprises. The Disease Management Colloquium presents case studies of disease management efforts in a variety of settings. The Colloquium explores the role of disease management in patient safety, Medicare and Medicaid initiatives in disease management, the regulatory setting for disease management, custom care, evidence-based medicine, information flow, and recent innovation by private disease management companies.
The Colloquium seeks to better educate government agencies, the health care industry (including health plans and providers), employers, and the general public about the important role disease management programs play in improving health care quality and outcomes for persons subject to chronic conditions.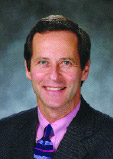 We are very pleased to be able to welcome everyone to our campus in Philadelphia. We believe this is an outstanding conference and we know you will all enjoy it immensely. We have assembled a top notch faculty and the interaction will be first rate. Disease Management is a dynamic field and in order to stay on top of the details it takes hard work and attention to what the experts have to say.

David B. Nash, MD, MBA, FACP
The Dr. Raymond C. and Doris N. Grandon Professor of Health Policy and Chair of the Department
Jefferson Medical College, Thomas Jefferson University
Philadelphia, PA
Who Should Attend:
Presidents/CEOs/CFOs/COOs
Medical Directors
Medicare Directors
Medicaid Directors
Pharmaceutical, Biotechnology and Medical Device Manufacturers
Managed Care Pharmacy Directors, Pharmacy Managers and Retail Pharmacists
Chain Pharmacists, Community and Independent Pharmacists
Directors & Deputy Directors, State Departments of Public Health
CIOs, CTOs, Vice Presidents & Directors of Information Systems
Directors of Programs in Asthma, Cardiovascular, Oncology, Pain, Behavioral Health, Women's Health, and Alternative Medicine
Vice President, Quality
Vice President, Managed Care
Director, Disease Management
Physicians
Psychologists
Social Workers
Alternative Medicine Providers
Pharmacy Managers
Retail Pharmacists
Chain Pharmacists
Community/Independent Pharmacists
Healthcare Attorneys and Consultants