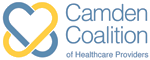 This full-day session will be held at Adventure Aquarium in Camden, NJ. To receive full agenda and registration information, e-mail dweinman@camdenhealth.org.

CALL FOR PROPOSALS:
We're looking for presentations from programs and researchers with innovative new ideas within this realm of population health to present 10 SLIDES IN 10 MINUTES at this event.

We're interested in presentations that highlight:
Coalition building
Sustainability
Governance
Data
Clinical Models
Workforce
Performance Improvement
Related topics that impact this realm of population health
To apply to present on your program or research, send your 10-slide deck (with notes) to Dave Weinman, Program Manager for Cross-Site Learning, at dweinman@camdenhealth.org.